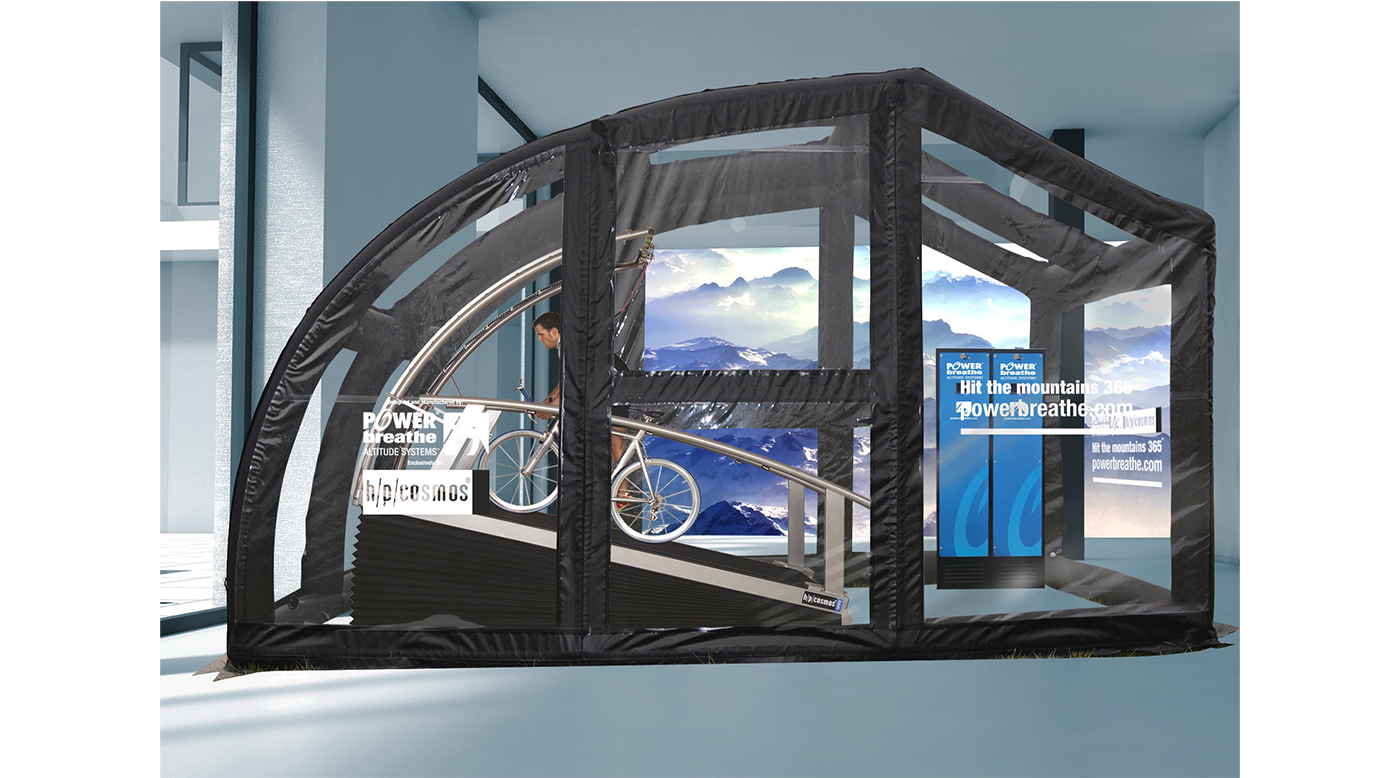 PBAES h/p/cosmos inflatable module
Special Features:
Designed specifically around the h/p/cosmos treadmill shape formaximum use of space insideinflatable.
German-welded design.
Three one-way valves make iteasy to inflate and deflate andstore, when not in use.
Used for exercise trainingand testing, acclimatisation &recovery.
Inflatable Module
Dimensions
(L x W x H in cm)
Volume
Recommended
PBAES System
Max. No of
Athletes
mercury
475 x 200 x 265
21 m³
SS600
1
quasar / pulsar
510 x 200 x 275
23 m³
SS600
1
venus / saturn
600 x 300 x 325
48 m³
SS600 x 2
1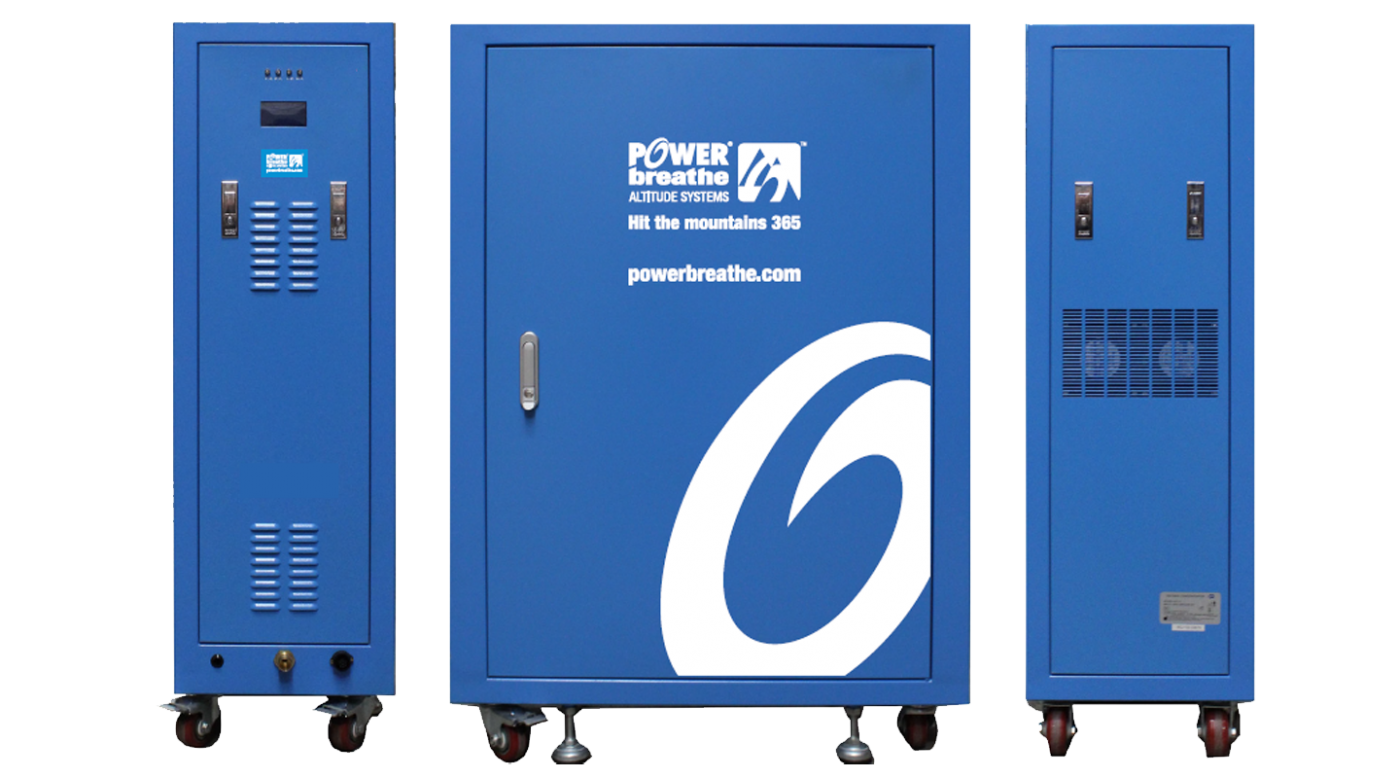 PBAES Summit Series Hypoxic Air Generator 600
The PBAES Summit Series 600 Hypoxic Air Generator creates a convenient hypoxic space for up to three athletes to train in, at any one time. The system is capable of supplying hypoxic air to a range of different shaped inflatable modules or small rooms, allowing sport specific training to take place within a hypoxic environment. The system also means athletes can train within a simulated altitude environment, allowing the athlete to acquire those benefits associated with altitude training, without costly, lengthy and disruptive overseas travel.
The controller display system located within the inflatable/room, allows users to not only remote start and stop the system but also allows users to see the achieved altitude (m), oxygen purity (%) and temperature (ºC).
In short, the Summit Series 600 unit generates hypoxic air that is safe, reliable and fully adjustable up to an altitude of 4,000m (12.5% Oxygen).* The system is easily manoeuvrable, so that it can be easily stored when not in use.
Special Features:
Integrated controller systemdisplaying altitude level (m), O2 purity (%) and temperature (ºc)
Easy to move and set up for easystorage when not in use
Used for exercise, acclimatisation& recovery
Can supply hypoxic air to an areaup to 24m3
Up to three athletes can train inthe same area at any one time
Suitable to supply hypoxic air tothe double cycle inflatable, h/p/cosmos mercury and quasar/pulsar inflatable modules
System Specifications
Altitute Range (m):
0m - 4,000m*
Max. Recommended Volume:
24 m³
Weight (kg)
180 kg
Noise (dB(A)):
≤60
*Typical operating range.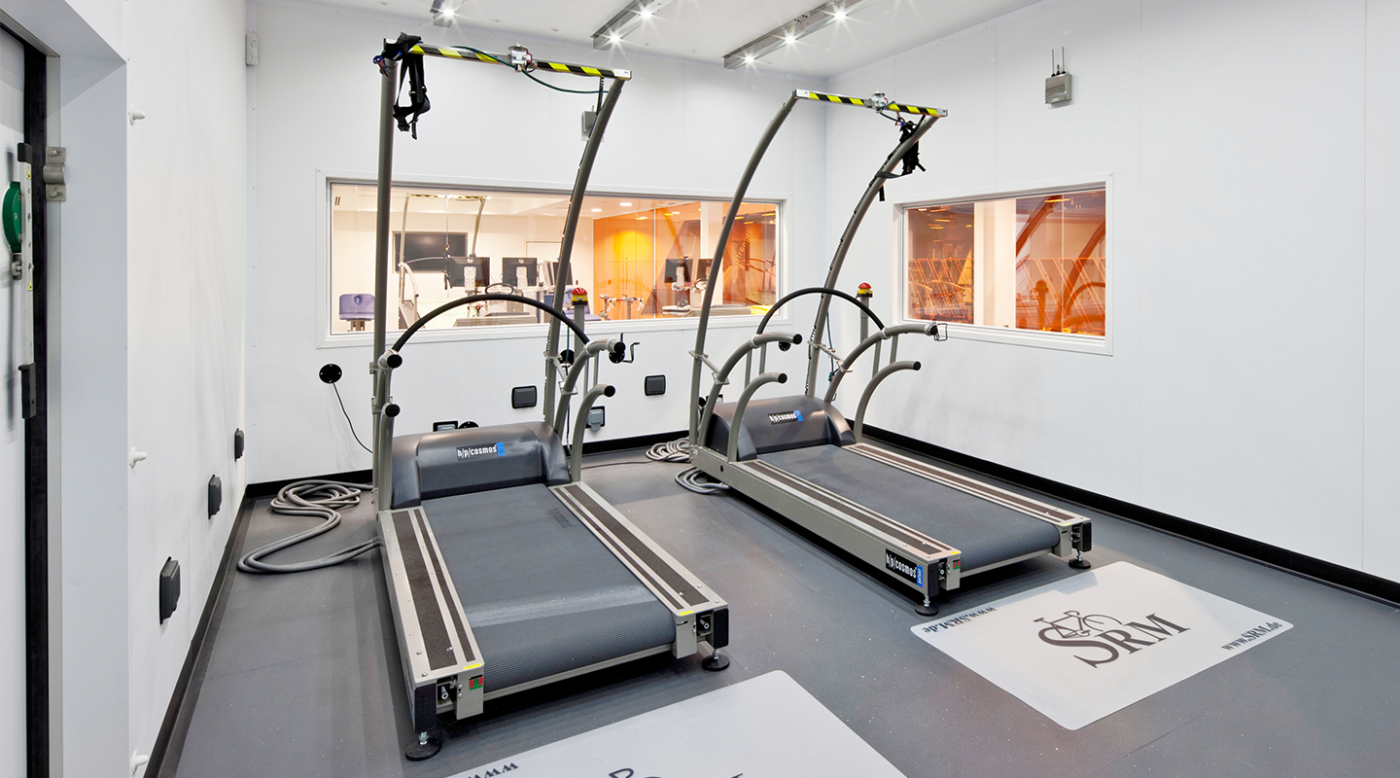 h/p/cosmos treadmills for climate chambers are available on request (for all sizes as an option at extra charge for climatic conditions from -35°C ... +55°C and 20% ... 95% humidity). For the use in climate chambers, we recommend a treadmill setup with external UserTerminal.
All electric and electronic equipment and all machines and material put into climate chambers must meet special demands for environmental conditions, such as high humidity, tough temperature ranges, wind, different air pressure, altitute simulations, etc.
Standard equipment has great limitations for environmental conditions. Read the details of allowed environental conditions of the respective devices you want to operate in the climate chamber and compare with the artifiically planned enviromental conditions for the chamber. It is even dangerous and it is forbidden to put standard electric devices under conditions of very high humidity or very high temperature ranges, since not only malfunctions but also accidents may occur.
Therefore for this application h/p/cosmos has designed special running machines, where the main electric components (frequency inverter, power supply, potential isolation transformer, fuses, etc.) are in the UserTerminal outside the chamber and the remaining components in the treadmill are special versions working under such tough conditions.
Also the frame and most metal parts need special treatment for better protection against rust and corrosion.
| | |
| --- | --- |
| Zwischensumme netto | 7,50 € |
| MwSt. 19% | 1,43 € |
| Gesamtbetrag (brutto inkl. MwSt.) | 8,93 € |