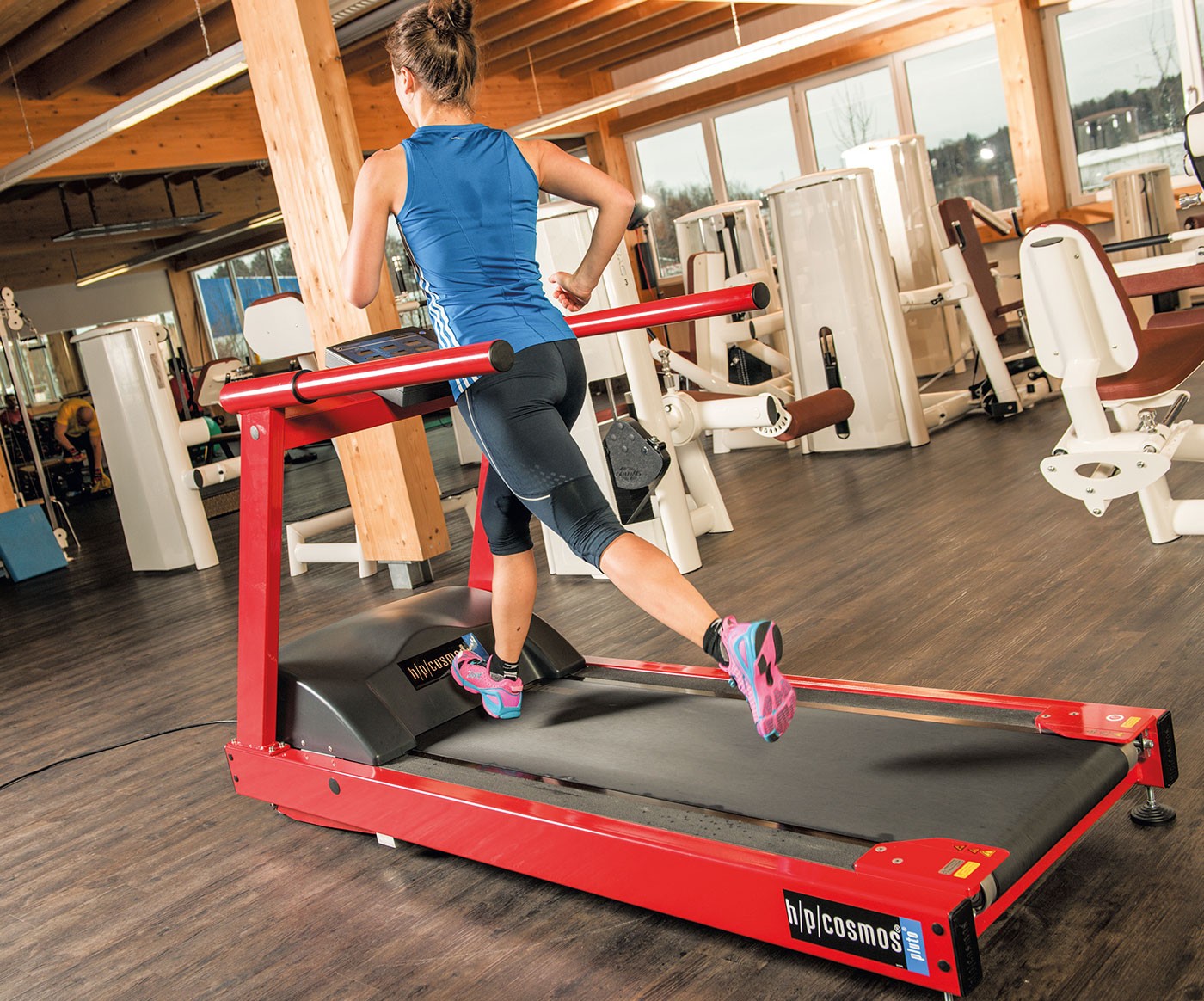 stable and low-maintenance
The pluto® treadmill is virtually indestructible with its sturdy frame. It is very low maintenance and provides the runner or patient a comfortable run with it´s advanced construction. The pluto® running machine is distinguished by its smooth running, various functions, strong drive-engine and the timeless design.
numerous additional options
You can customize the pluto® treadmill to your fi eld of application – whether rehabilitation, cardiopulmonary diagnostics for patients or fi tness – with the numerous additional options such as heart rate monitor, pediatric handrail, safety arch with fall stop, arm support, robowalk expander, etc.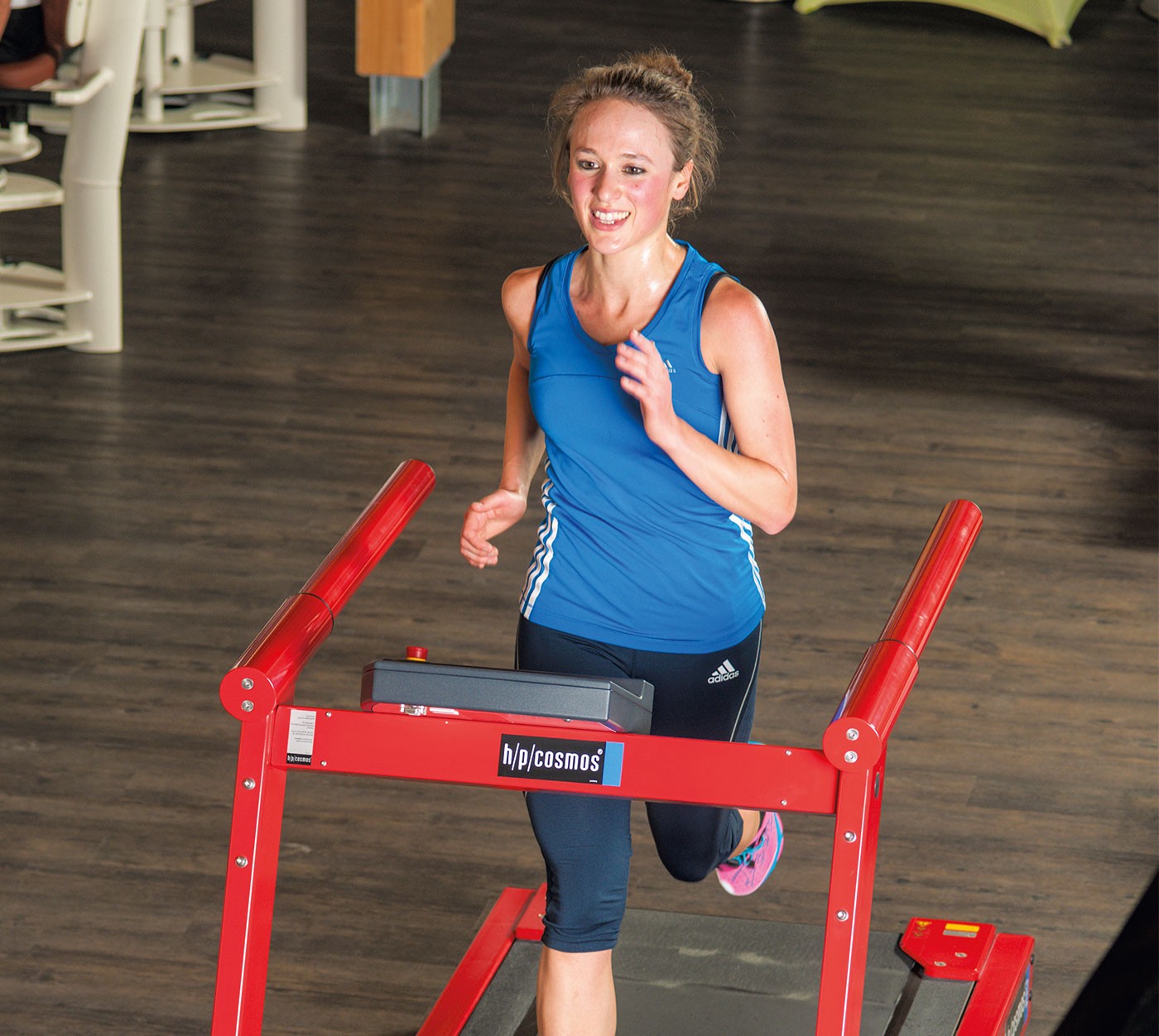 cardio training – less often means more
Not achieving the targeted goals is one of the main reasons for loosing motivation to exercise. Sportsmen most often put these goals too high.
This is the reason why beginners often stop training within the fi rst 4 to 6 weeks – mostly forever. Many athletes never control their heart rate or pay attention to training guidelines. " know my body" is an often used phrase. But so many subjects do not even know, that they overexert themselves constantly.
But intelligent training starts with heart rate control. h/p/comos running machines go one step further. They control the exertion in accordance to the current heart rate. This can be performed through either speed or elevation, as desired. The target heart rate can be set individually. Over-exertion is avoided.
These application included:
| | |
| --- | --- |
| Zwischensumme netto | 6.001,00 € |
| MwSt. 19% | 1.140,19 € |
| Gesamtbetrag (brutto inkl. MwSt.) | 7.141,19 € |